Veneers – New York, NY
Make the Smile of Your Dreams a Reality
Millions of Americans are unhappy with their smiles. In many cases, it's because their teeth have imperfections like discoloration, stains, chips, gaps, cracks, and even misalignment. Luckily, you don't have to live that way forever. At FS Dental Arts, we offer veneers to help transform your pearly whites into a set you can proudly show off. We'll customize your new grin using advanced technology and the latest techniques to meet your exact needs. If you'd like to learn more about veneers, continue reading or call our office and make an appointment today!
Why Choose FS Dental Arts for Veneers?
High-Quality, Advanced Technology
Experienced and Compassionate Dentist
Insurance-Friendly Dental Practice
What are Dental Veneers?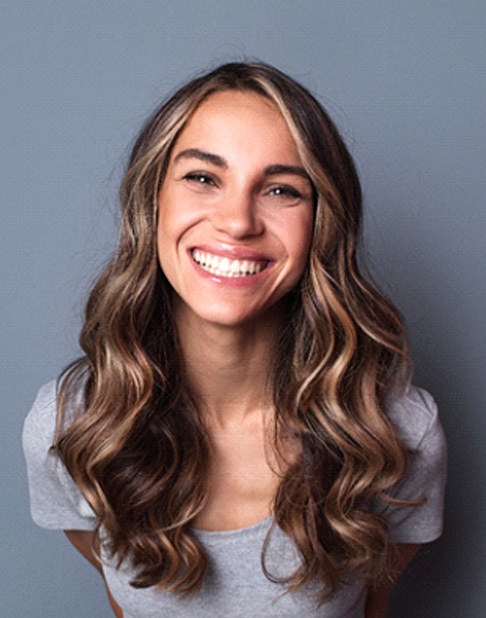 Veneers are ultra-thin, custom-made shells of dental-grade porcelain that are cemented to the front surfaces of teeth. They're an extremely versatile cosmetic treatment, designed to mask a range of flaws and imperfections. In just a few short appointments, you can hide staining, discoloration, gaps, chips, cracks, and even misalignment under a flawless appearance! Although veneers can be made from several different materials, they're often made of ceramic and porcelain. Since porcelain is stain-resistant, you can expect your new smile to stay nice and bright for years to come!
The Process of Getting Veneers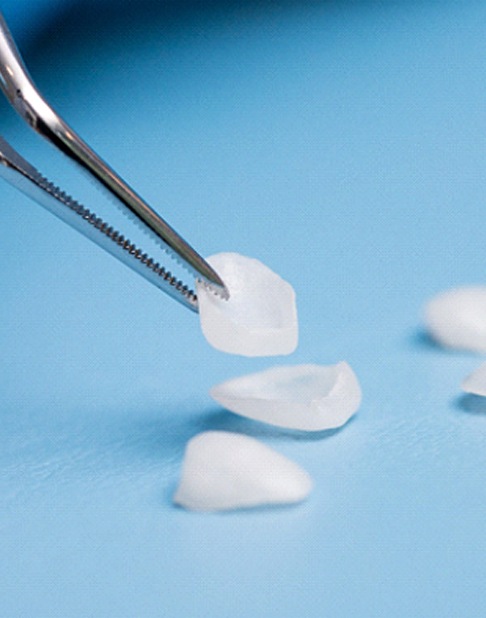 The first step on your journey towards a new smile is a consultation with Dr. Sanchez. During this appointment, you'll explain your goals and which problems you want to address. Once you have agreed on a treatment plan with Dr. Sanchez, you'll schedule your appointment for the first phase of treatment.
At your first appointment, Dr. Sanchez will clean your teeth and remove a thin layer of enamel to ensure the veneers lay properly against your teeth. She'll take digital impressions of your prepared teeth and send them to the dental laboratory so they can design the veneers to fit your exact needs. In the meantime, you'll receive temporary restorations to protect the underlying teeth.
Once your permanent veneers are finished, you'll return to the office, and we'll cement them into place. Dr. Sanchez will make any final adjustments to ensure they're the right shape, size, and color. After your veneers are placed, you'll have a gorgeous, brand-new smile to show off!
The Benefits of Veneers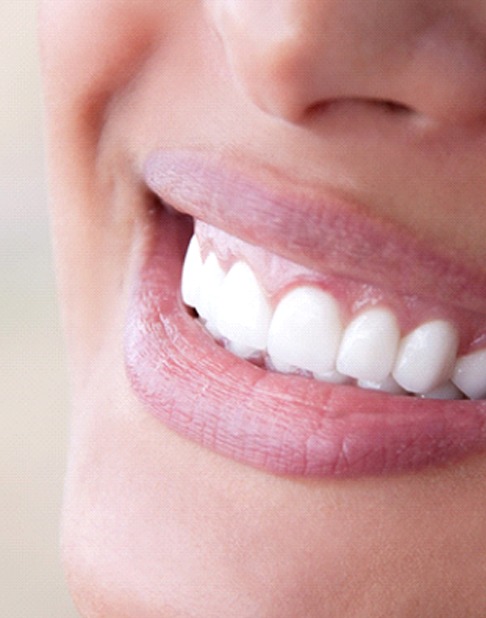 Veneers have become one of the most popular cosmetic treatments – and for a very good reason. They provide a range of incredible benefits, including:
A minimally invasive procedure
Natural-looking results
Improved appearance
Ability to last over 15 years
Stain-resistant material
Understanding the Cost of Veneers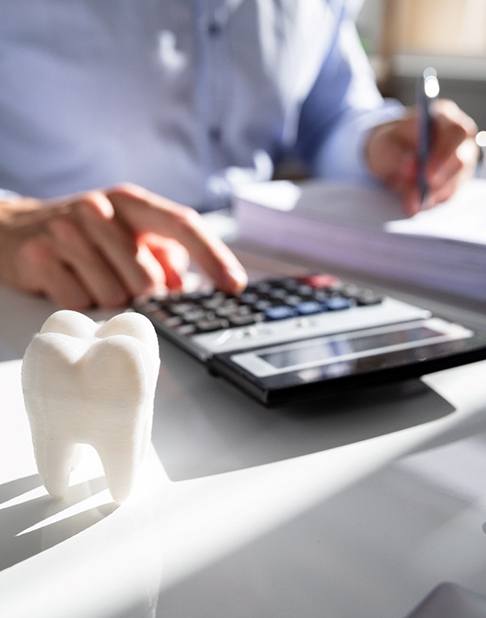 Before committing to the veneer process, you likely want to know how much it'll cost to help finalize your decision. Although this option is known to be more costly than others, it's important to remember that you get what you pay for. Of course, you should still explore all the different solutions available in cosmetic dentistry before settling on an ultimate plan to transform your smile. If you'd like to learn more, continue reading or give our office a call today!
Cost vs. Cosmetic Dentistry: What's Right for Me?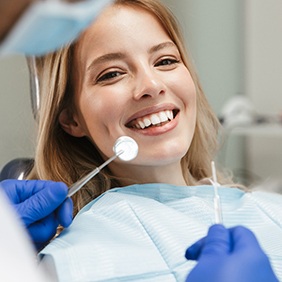 There are several cosmetic services that can accomplish different things for your look at different price points. Even though you may have your heart set on veneers in New York, you should survey all your available options. Some common treatments we offer include:
Teeth Whitening – If you simply want to improve the color of your smile, you may want to consider professional teeth whitening. It's a fast, convenient, and cost-effective way to transform your grin! However, this option cannot change the shape or position of your teeth.
Dental Bonding – Do you have minor aesthetic imperfections? If so, you may benefit from dental bonding. It's a relatively affordable way to quickly improve a tooth's shape, size, and color. Of course, it's worth noting that this treatment will need to be redone every few years.
Invisalign – Patients with crooked or misaligned teeth may want to consider Invisalign. It's a comfortable, discreet, and convenient alternative to braces! However, the clear aligners cannot change the actual shape or color of your teeth.
Veneers – Even though this option is more costly than the ones listed above, it's the only one capable of addressing multiple dental imperfections at once. Plus, you can enjoy your new smile for well over a decade with proper maintenance!
How to Make Veneers Affordable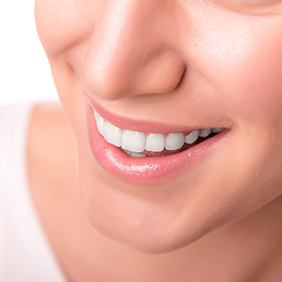 Veneers are not usually covered by dental insurance because they're not considered medically necessary. They're also a form of cosmetic dentistry, which is not typically eligible for dental insurance coverage. For that reason, you'll need to find an alternative way to pay for your treatment. At FS Dental Arts, we offer third-party flexible financing through CareCredit to help make your treatment more affordable. It allows to split up the overall cost into smaller, budget-friendly monthly installments.
Are you ready to transform your smile with veneers in New York? Contact our office and schedule a consultation with Dr. Sanchez today! She'll help you get your dream look while keeping your total expenses as low as possible.
Veneer FAQs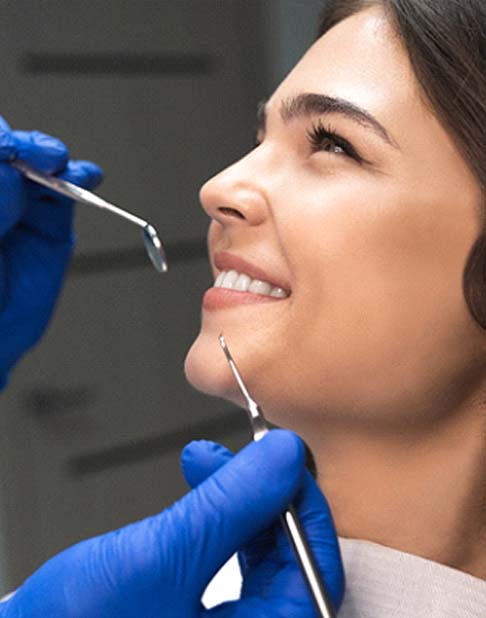 Are you unhappy with your smile? If so, you might be thinking about getting veneers in New York. They're an excellent way to address multiple dental imperfections at once and achieve the flawless look you've always wanted. Before committing to treatment, it's completely normal to have a few concerns about the process. At FS Dental Arts, we want to be as helpful as possible throughout your transformation, which is why we've decided to answer some frequently asked questions we receive from patients. If you'd like to speak directly with a member of our team, don't hesitate to reach out !
Are Veneers Permanent?
Since veneers will eventually have to be replaced, they're not considered a permanent cosmetic solution. However, the process of getting them is irreversible. In preparation for veneers, Dr. Sanchez will remove a thin layer of enamel to ensure each shell fits properly on the teeth. And unlike hair and nails, the enamel will never grow back once it's removed. Because of that, the prepared teeth will always need to be covered with crowns or veneers.
Can Veneers Be Used for Bite Corrections?
It depends on the severity of the bite problem. Veneers cannot change the actual position of the teeth or the jaw, meaning they won't be as effective for severe issues. If you have a mild bite problem, the restorations can make the teeth look longer and wider so that they appear to line up correctly. They can also hide small gaps between the teeth. It's worth noting that veneers are only recommended for bite issues that affect your appearance but don't cause significant oral health issues.
How Many Veneers Will I Need?
One of the main reasons people get veneers in New York is because they want all of their visible teeth to match. To accomplish that goal, you'll receive the appropriate number of veneers. Some people may get six to eight to create a beautiful smile, while others may need as many as 10 or 12. If you have a single broken or cracked tooth, you can get one veneer to cover it.
Do Veneers Feel Like Real Teeth?
Once the permanent veneers are in place, they should feel completely natural inside your mouth. You shouldn't even notice them while speaking or eating! Before your veneers are permanently bonded to your teeth, Dr. Sanchez will carefully craft them to perfection using the impressions that were made after your enamel was removed. Since porcelain is extremely smooth, it will not irritate the soft tissues inside your mouth.