Sedation Dentistry – New York City, NY
Don't Be Afraid; We're Here to Help
Do you get stressed when the time comes for your regular dental appointment? We know that many of our patients have dental anxiety or fear in some form, so we make sure that they know that nitrous oxide sedation is available to help them relax. Call us today if your fears have been making it difficult to maintain regular dental appointments. Dr. Sanchez can make the necessary arrangements to keep you comfortable while your teeth are being cleaned or otherwise treated, including offering sedation dentistry in our New York City, NY dental office.
Why Choose FS Dental Arts
for Sedation Dentistry?
Relaxing Nitrous Oxide Available
A Different Dental Office Environment
A Team That Cares About Quality
Nitrous Oxide Dental Sedation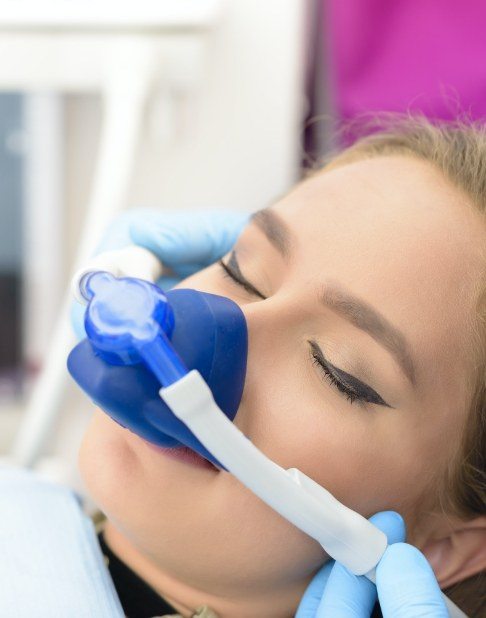 When you arrange to receive nitrous oxide during your appointment, a special mask will be placed over your nose at the beginning of the treatment. The sedative will be mixed with oxygen, and you'll be able to comfortably breathe it in throughout your appointment. This does not put you to sleep; you'll just be so relaxed that you'll be unbothered by anything that happens to you or around you. You'll be able to return to your normal routine afterwards since the effects wear off within minutes.