Preventive Dentistry – New York City, NY
Keep Your Smile Bright & Healthy
If you want your smile to continue looking and feeling the best it possibly can, you need to be proactive. Small dental problems can often develop without you noticing them, and they can easily turn into major oral health issues if they are not treated in time. Dr. Sanchez and the rest of our team at FS Dental Arts can help you protect your teeth and gums from cavities, periodontal disease, and the like. If you can't remember the last time you had a dental checkup, there's no time like the present! Call us today to set up an appointment for preventive dentistry in New York City, NY.
Why Choose FS Dental Arts
for Preventive Dentistry?
Children's Dental Care Available
Open at Least One Saturday a Month
Quality Dentistry in a Convenient Location
Dental Checkups & Teeth Cleanings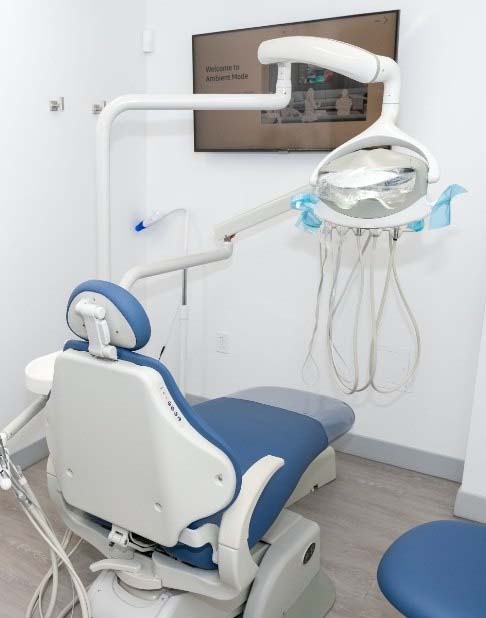 You should receive a dental checkup every six months. We will check for plaque and tartar buildup as well as signs of tooth decay or gum disease; if there's a problem, we will explain what's going on in your mouth and schedule follow-up appointments as needed to address the issue. Harmful substances will be removed from your mouth via a thorough dental cleaning. This simple preventive step helps protect the areas of your mouth that you have a hard time cleaning on your own.
Fluoride Treatment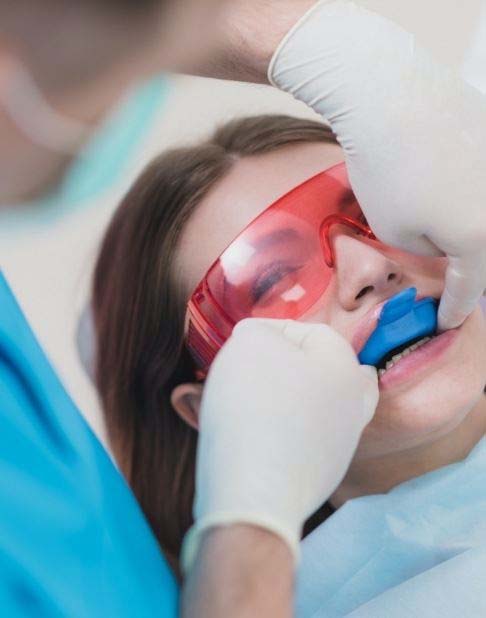 Regularly exposing the teeth to fluoride makes them more resistant to cavities. That's why most cities now add fluoride to their community water sources; it's also why the ADA only puts its seal of approval on fluoride-based toothpastes. If we find that your fluoride protection is lacking, we can apply a special gel or varnish directly to your teeth during your checkup. The concentrated fluoride in the gel/varnish will help protect your smile until your next visit.
Dental Sealants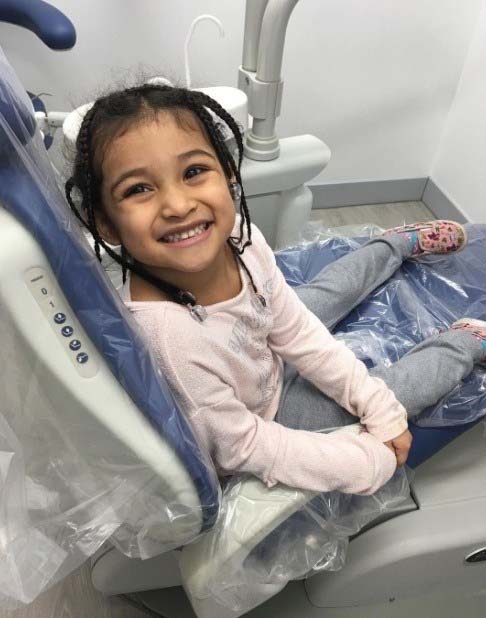 Have you ever thought about how some teeth are more difficult to clean than others? The molars are especially tricky, as they contain many crevices that can be difficult to clean, and many people (particularly children) can have trouble reaching them with their toothbrush or dental floss. A thin protective coating known as a dental sealant can be applied to teeth that are at a higher-than-average risk for cavities to keep out bacteria and food particles.
Children's Dentistry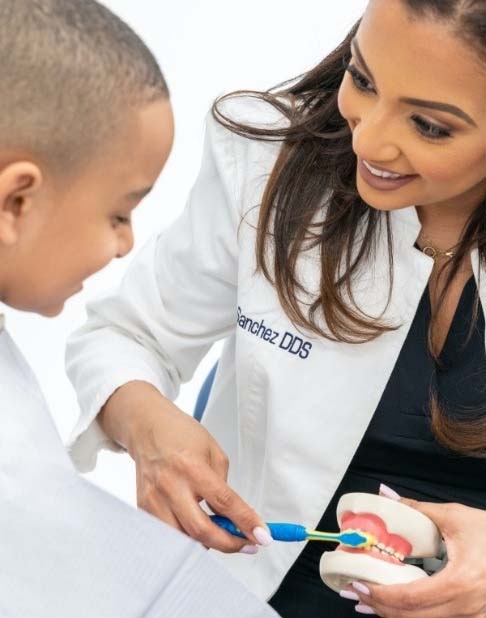 It's always more convenient to have a dentist that can also see your little ones. Our inviting dental office provides an environment where your children can relax and feel safe before and during their appointments. Dr. Sanchez will take the time to teach them more about optimal oral hygiene, and she will make whatever accommodations they need to have a great first experience at our dental office. Feel free to voice any concerns you might have about your little one's dental development.
Athletic Mouthguards/ Sportsguards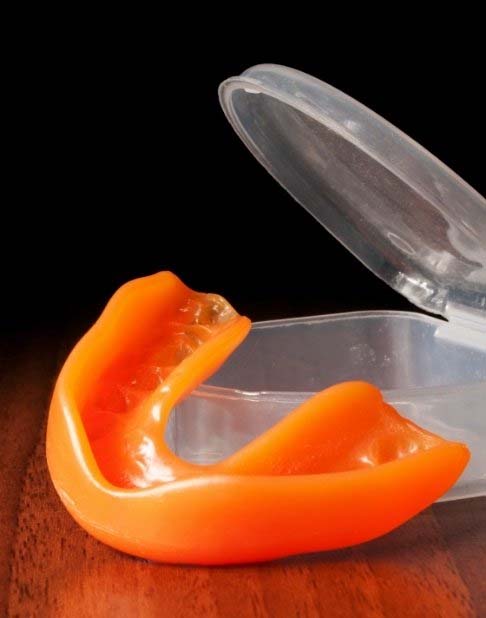 Any sport or athletic activity that carries a high risk of getting hit in the mouth could lead to a knocked-out tooth. There are ways we can deal with a gap in your grin, but obviously it's best if such an injury never occurs in the first place. Even if you aren't told that you need oral protection, you should get a mouthguard to keep your teeth safe should the worst happen. Call us to ask about having a mouthguard made; our oral appliances offer improved comfort and a better fit than pre-fitted store-bought products.
Nightguards for Bruxism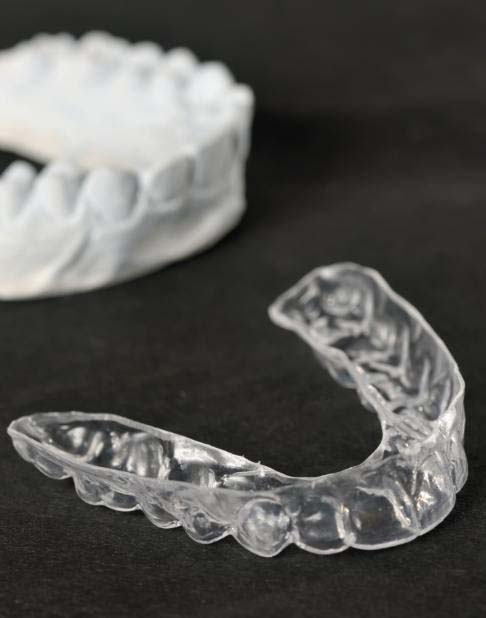 Do your teeth look like they've been worn down flat? That's often a sign that you're grinding your teeth at night, which puts your smile through more wear and tear than it would experience through normal chewing and biting. Nighttime grinding can eventually result in severe dental fractures, so you should have a custom nightguard made as soon as the problem is found. Our nightguards are custom designed so that they can fit each patient's unique smile.
At-Home Dental Hygiene Products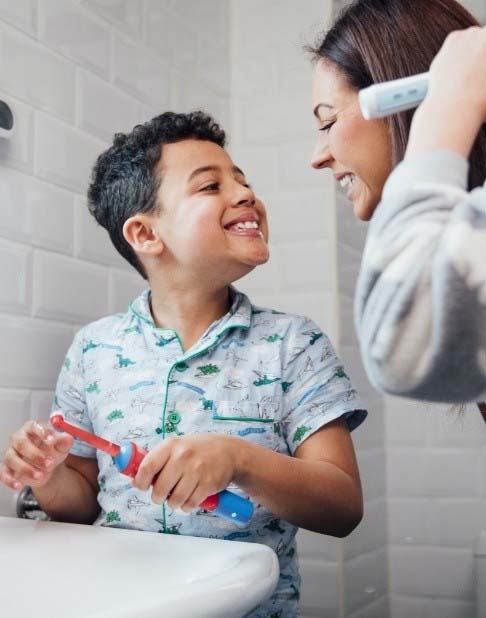 What kind of toothpaste and mouthwash do you pick up at the store? Our dental office favors Crest and Oral B for their effectiveness in fighting cavities and gum disease. If you're not sure that you're using the right oral hygiene products, let us know during your next regular checkup. We can take the products you use and your current oral health into consideration, then give you some suggestions for changes you can make to your grocery list.