Cosmetic Dentistry – New York City, NY
How We Can Bring Out Your Best Smile
The ideal smile in your head isn't always the one that's in your mouth. Even the best oral hygiene practices won't necessarily stop the teeth from becoming discolored or the enamel from becoming cracked or chipped over time. Have you felt like a lack of confidence in your smile has started to affect your overall self-esteem? Call FS Dental Arts today to set up an appointment with Dr. Sanchez. We always love helping our patients obtain their dream smiles with cosmetic dentistry in New York City, NY.
Why Choose FS Dental Arts
for Cosmetic Dentistry?
Invisalign for Straightening Crooked Teeth
Venus In-Office Whitening Procedure
Unique, Conveniently Located Dental Office
Porcelain Veneers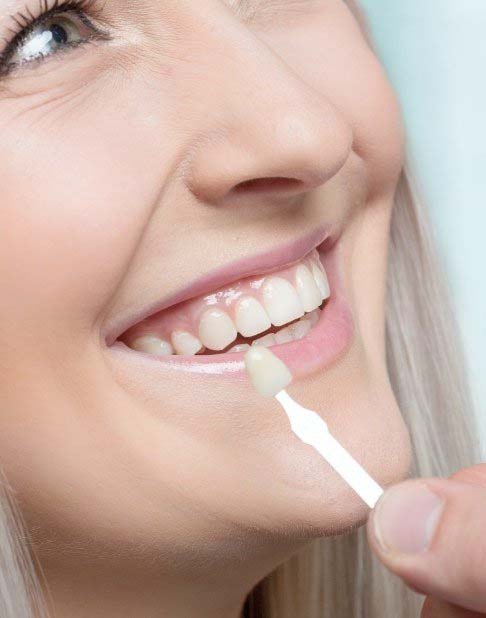 A veneer is a thin shell that is attached to the front of a tooth over the course of at least two appointments. Veneers can make stains, chips, cracks, and a number of other flaws all disappear simultaneously, making them a great choice for those who want a brilliant smile but aren't sure where to start with making corrections. You can improve a single tooth with one veneer, but many people choose to get enough veneers to enhance all their normally visible teeth.
Metal-Free Dental Restorations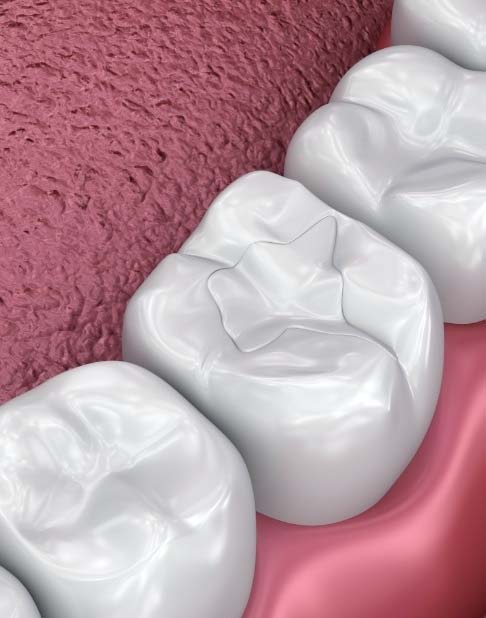 When metal amalgam is used to make restorations, they tend to stand out. But when tooth-colored materials are used instead, most casual observers are unable to tell the difference between teeth that have been restored and those that haven't. Emax and zirconia crowns are two metal-free options that will let you protect your teeth without having to worry about appearances. Despite not being made of metal, they still provide more than enough strength and durability to restore the function of your smile.
Dental Bonding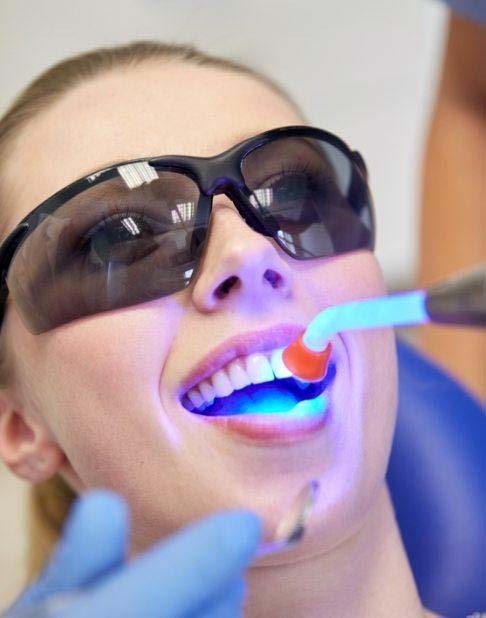 Minor chips, small discolored spots, and even certain gaps can often be fixed with a quick procedure known as direct bonding (or, as it's sometimes called, cosmetic dental bonding). A small amount of composite resin is applied to the enamel and hardened with a special curing light. By placing the material in a strategic spot and molding it, we can make quick improvements to the tooth's overall shape, size, and color in about an hour or so, depending on the extent of your oral damage.
Teeth Whitening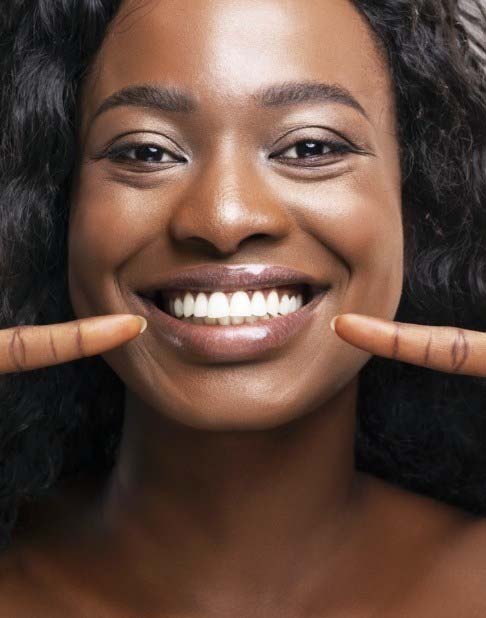 Discoloration of the teeth usually happens very gradually as a result of regular exposure to dark colored foods and beverages; it can also be a consequence of heavy tobacco use or certain medications. We have two major options for getting rid of discoloration: we can either offer an in-office Venus whitening treatment that can completely transform your smile after just three or four 15-minute sessions, or we can give you an Elegance brand whitening kit to make the changes yourself at home.
Invisalign Clear Aligners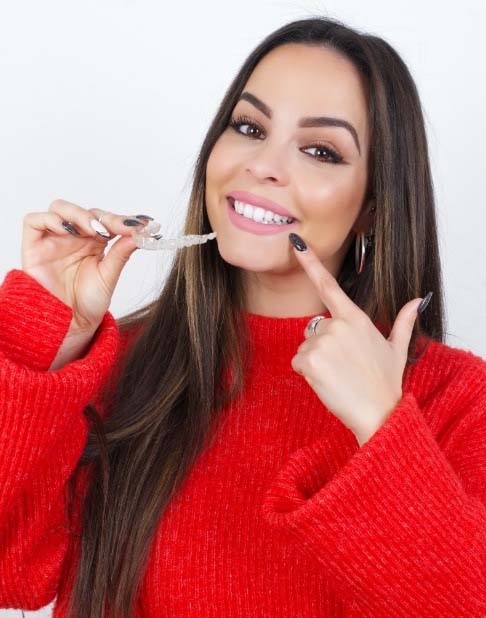 Even adults can benefit from a straighter smile from both a cosmetic and health perspective! Invisalign can be used to slowly push your teeth until they reach their properly aligned position. The big advantage of using Invisalign instead of braces is that you're wearing a clear plastic aligner instead of metal brackets and wire, so people are much less likely to notice. You'll also be able to eat whatever you want since the aligners are removable.
Gum Recontouring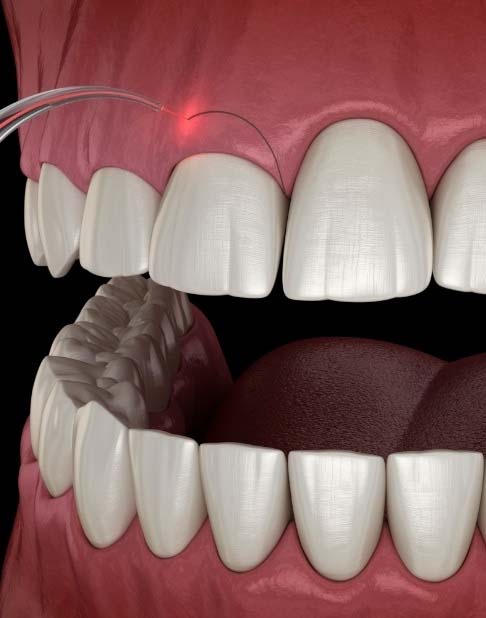 Is there too much gum visible when you smile? We can get rid of the tissue that's making your smile gummy with a gum recontouring procedure. This treatment helps ensure that people are only paying attention to your dazzling teeth whenever you smile; it can also expose more of the underlying enamel, which can help those who are bothered by teeth that appear to be unusually small. In some cases, recontouring involves grafting tissue in order to reverse gum recession.
Smile Makeovers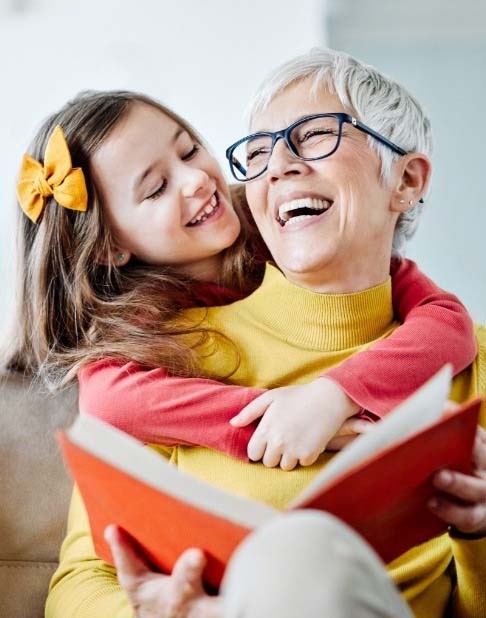 A smile makeover is a comprehensive cosmetic plan that revolves around enhancing your teeth in a way that's uniquely suited for you. A combination of cosmetic procedures will be employed to make the desired corrections. Are you looking to brighten your teeth? Improve a gummy appearance? Cover chips and cracks? Improve alignment? Let us know what's bothering you during a cosmetic consultation, and we'll help you put together a plan that will have you beaming.